By: Clara Bossie, BA S.Ed, MS. LMFT-S, CEDS
There is an unbound pressure on parents, students and educators to "fit the mold" and "be the best" at the cost of draining joy and wonder from the learning process. Disruptions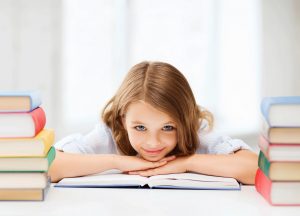 from the COVID Pandemic gave parents a first-hand look at the strengths and weaknesses of both traditional and homeschool environments. As families struggle to imagine how their child's education will take shape in the fall, knowing your options is critical. How can you skillfully be involved in the process AND maintain your sanity?
As a shy 5th grader I assumed middle school would swallow me whole. At the same time, my mother began homeschooling my younger sister. Despite desperate requests to join my sibling at home, I survived public middle school, progressed through a traditional curriculum, went to college, and became an educator. I taught special education in public and charter schools and was a homeschool evaluator. Now a psychotherapist, I see the benefits of having many schooling options. Effective education is not a one size fits all model.
Thankfully, my parents knew what was best for me. They also put a great deal of time and effort into a homeschooling plan for my siblings. How does a parent know what's the best schooling choice? First, self-reflect and take a personal inventory on values, availability and skills:
Core Values: What core values do I want to instill in my children through education?
Commitment: Assess my current commitments. How much time do I have available to devote to my child's education?
Skills: What personal skills and strengths can I transfer to learning? (Organization, behavior management, creativity, teaching, volunteerism, advocacy, etc.)
Learn Your Learner
You may find you have the time and skill set to select a home education model, but will it be a good fit for your child?  Understanding your young learner's needs is a critical component to making a successful education plan. Start with these key areas:
Curriculum: Meet your learner where they are by assessing grade level in reading, writing and mathematics. Determine the most effective delivery method and materials for your child.
Social-emotional: Environment is an important part of learning. Consider your learner's ability to adapt and communicate in a social environment. If needed, add new social activities that will provide opportunities for growth, a balanced amount of challenge and safety.
Independence: Stepping in too often can send the wrong message. If your learner is asking for help with tasks they can do, remember – learned helplessness is a trap! Find a balance between independence and assistance.
Extracurricular: Our natural intelligence relates closely to the hobbies and special interests we gravitate toward. Fostering these activities are as important as reading, writing and mathematics. This is the first step in a learner's journey to identifying a career that can bring them joy and meaning.
Make a Plan
Once you have gained insight into your learner's needs and your level of participation you can evaluate the many options for educational settings. Public or private schools, homeschooling, charter schools, umbrella schools, and smaller self-paced private schools are just some of the options you can consider. Where do you start?
Budget: Determine how much you can afford to put toward your child's education. Research grants and scholarships to help make private or charter school more affordable.
Research: Check your State and County Department of Education website. They are wonderful tools for school choice, scholarships and much more. Don't forget to investigate local community organizations like religious congregations, non-profits and agencies who serve children.
Join: Connecting with other families can open new opportunities and learning experiences. Do this through friends, online resources, social media interest groups or event organizing sites.
Put it in Motion
Being part of your child's education can take many forms.  Not every parent has the time or temperament to homeschool. Whether it's a nightly review of your child's homework, fostering an extracurricular interest, or researching and finding the perfect charter school for your child's specific needs – your involvement will be rewarded!