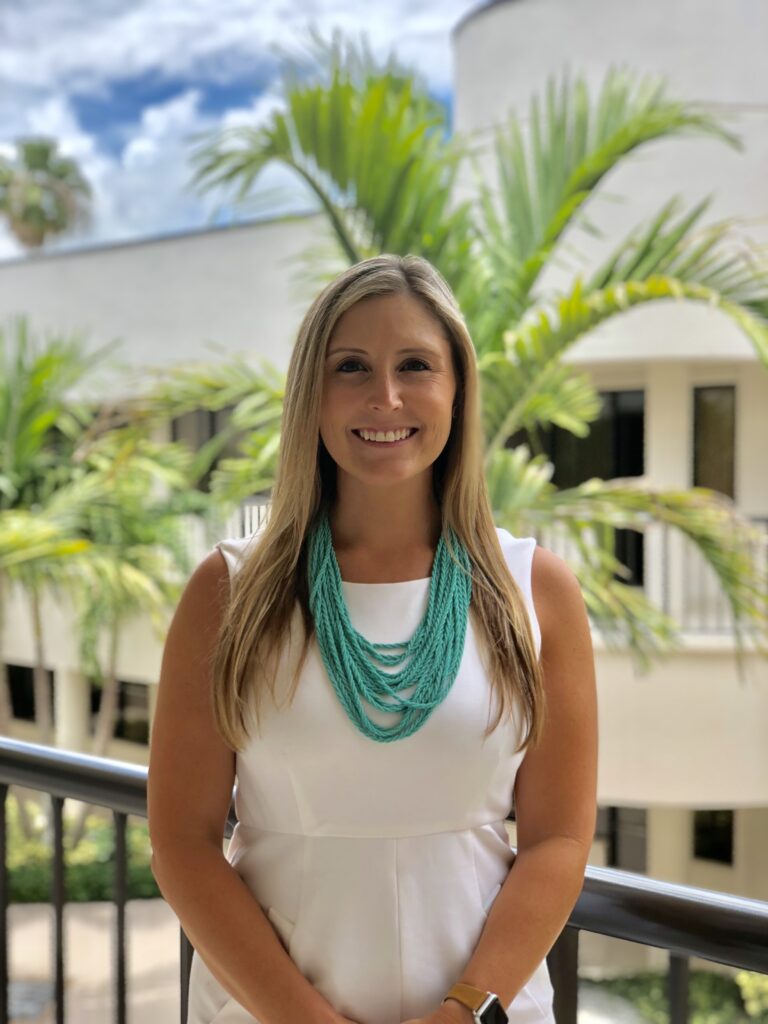 Ashley Calabro, LMHC
Licensed Mental Health Counselor
Everyone needs an honest advocate at some point during their lives. Ashley Calabro has a natural gift for encouraging and helping others. Following her talents and her desire to help those suffering with life-interfering mental and emotional imbalance, Ashley attended Florida State University.  There, she earned her undergraduate degrees, majoring in both Psychology and Family & Child Sciences. Soon after, she received her Masters of Science in Mental Health Counseling at Palm Beach Atlantic University.  During her time in college, Ashley worked as Mental Health Care Specialist, assisting and counseling clients to help them succeed in both inpatient and outpatient settings. Ashley also completed Dialectical Behavior Therapy Intensive Training™ Program sponsored by Behavioral Tech, LLC.

As a Licensed Mental Health Counselor, Ashley provides individual and couples therapy, DBT skills training, and facilitates groups and workshops.  Ashley works with adolescent and adult clients in learning the skills necessary to manage, anxiety, depression, mood dysregulation, relationship issues, and personality disorders. She works within the DBT model of finding the balance between change and acceptance.

At Therapeutic Oasis, Ashley treats teens and adults, men and women. She also enjoys working with athletes to manage stress and anxiety, and to overcome the mental obstacles to peak performance. Ashley's honest and straightforward approach, combined with her enthusiastic compassion, creates a safe and trusting environment for her clients as they work through intense conflicts by developing sensible strategies and realistic coping skills. Ashley helps her clients to recognize the connections between the emotional and rational parts of their mind so that they can create stability and confidence in their everyday lives.
Education and Professional Qualifications:
Masters of Science in Mental Health Counseling, Palm Beach Atlantic University
Bachelors of Science in Psychology and Family and Child Sciences, Florida State University
EMDR Practitioner
Intensive DBT Training from Behavioral Tech, LLC.
Member of Therapeutic Oasis DBT Consultation Team
Certified CoupleCommunication™ Instructor
Certified Personal Trainer