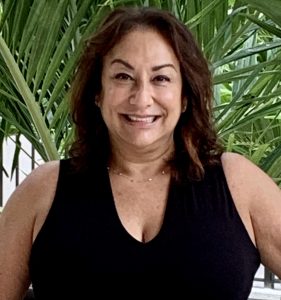 Ilana Mosser received her Bachelor of Science Degree in Communication Studies and Sciences from the University of Brockport in New York State. She began her career in the healthcare temporary staffing industry in 1988. In 1990, she relocated to South Florida where she became one of the top recruiters in the travel nurse industry and later entered the field of physician recruitment.
Recently, Ilana decided she wanted a new career direction within the healthcare field  and transitioned from sales to Healthcare Administration. Learning new processes, listening and helping others are some of her strongest attributes. Ilana is a natural pleaser and enjoys making others happy and smile. She really means "Have a Nice Day" when she says it
When she is not at Therapeutic Oasis she can be found at home watching TV, exercising and floating in her pool with her husband of 26 yrs, their 22 yr old daughter, and her Cocker Spaniel, BleuBerry.