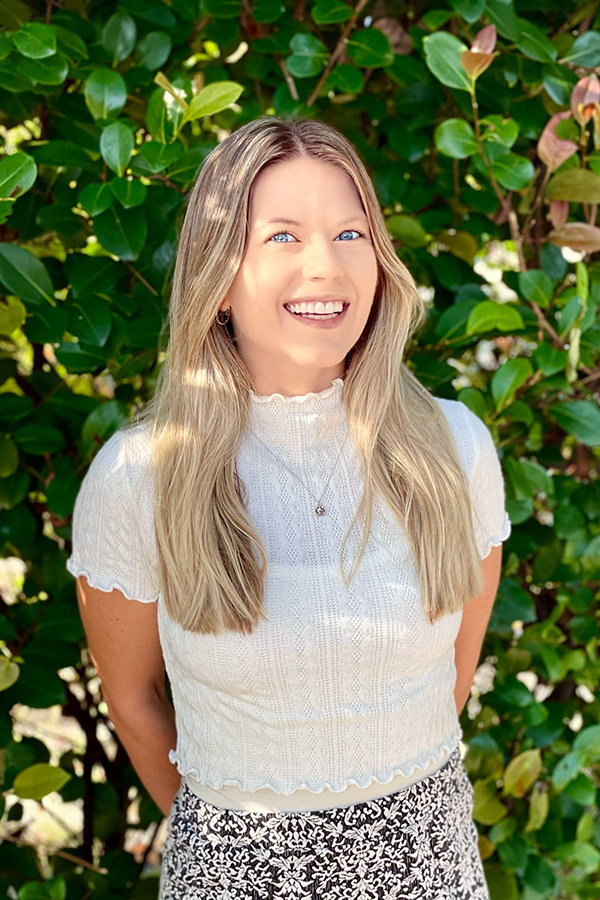 Jordan Tripi, RMHC-I
Registered Mental Health Counselor Intern
Jordan Tripi joined the Therapeutic Oasis team in January 2021 as a Graduate Student Intern and Care Support Specialist. Born and raised in Buffalo, NY, Jordan relocated to sunny Florida to immerse herself in her counselor education and training. Jordan's personal philosophy of counseling is based on self-determination in which we each have the freedom and responsibility to create an authentic life. As a means to this end, Jordan helps clients to develop self-awareness of their strengths and vulnerabilities so that they may adopt more effective ways of being. Jordan uses psycho-education and mindfulness as tools to promote self-understanding. This basis allows individuals to address challenges with more competence, access their potential, and to ultimately lead a life that is worth celebrating.
Jordan believes that the therapeutic relationship is a potent resource for insight and personal growth. In her client-centered approach, Jordan provides a space of both safety and genuine presence as a catalyst for real change. When individuals feel safe and seen, they can access the inherent abilities of their highest self. She encourages client to become active participants in their own healing, while also providing the significant support necessary for this individualized and certainly difficult work. With a spirit of honesty, humility, and compassion, Jordan aspires to walk beside you on this all-important journey.
Jordan received her Bachelor of Science in Biology and Psychology from Canisius College, and sought to determine a life path that would naturally meld these two passions. She continued her post-graduate work at the University of Buffalo where she studied the neurobiological, developmental, and environmental factors of motivated behaviors, including those observed in substance use and disordered eating. As a result of this work, Jordan earned her Master of Arts degree in Psychology with a focus in Behavioral Neuroscience in 2016. Jordan's academic background is a reflection of her holistic understanding of human nature. In therapy, Jordan explores how the connection of the mind, body, and spirit affects an individual's quality of life.  She looks for opportunities in which clients may gain insight into these areas of personhood so that they can move beyond conditioned patterns and towards tangible progress.
Jordan recently earned her Master of Science in Clinical Mental Health Counseling with a certification in Trauma Studies at Palm Beach Atlantic University, and graduated in December 2021.
Education:
Bachelor of Science Biology – Canisius College
Master of Arts Psychology- Canisius College
Master of Science Clinical Mental Health Counseling- Palm Beach Atlantic University
Trainings & Certifications-
Trauma Studies- Palm Beach Atlantic University