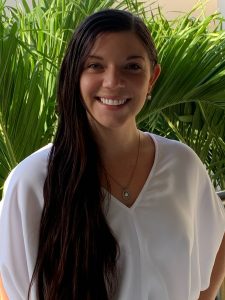 Mikayla Crooks joined Therapeutic Oasis in November 2020. Mikayla received her Bachelor of Science Degree in Healthcare Studies from Saint Francis University in Loretto, Pennsylvania. Then, Mikayla moved to Florida to continue her education in the healthcare field and found a home at Therapeutic Oasis. In the spring of 2022, Mikayla graduated from Barry University with an MBA with a specialization in Healthcare Administration.
Mikayla is always willing to help others and really means it when she asks "How are you doing?" She loves making people smile and radiates positivity to bring happiness to everyone around her.
When she isn't at Therapeutic Oasis she can be found at home with her husband, working out, cooking, or watching a Steelers game.