Christie Caggiani RDN/LDN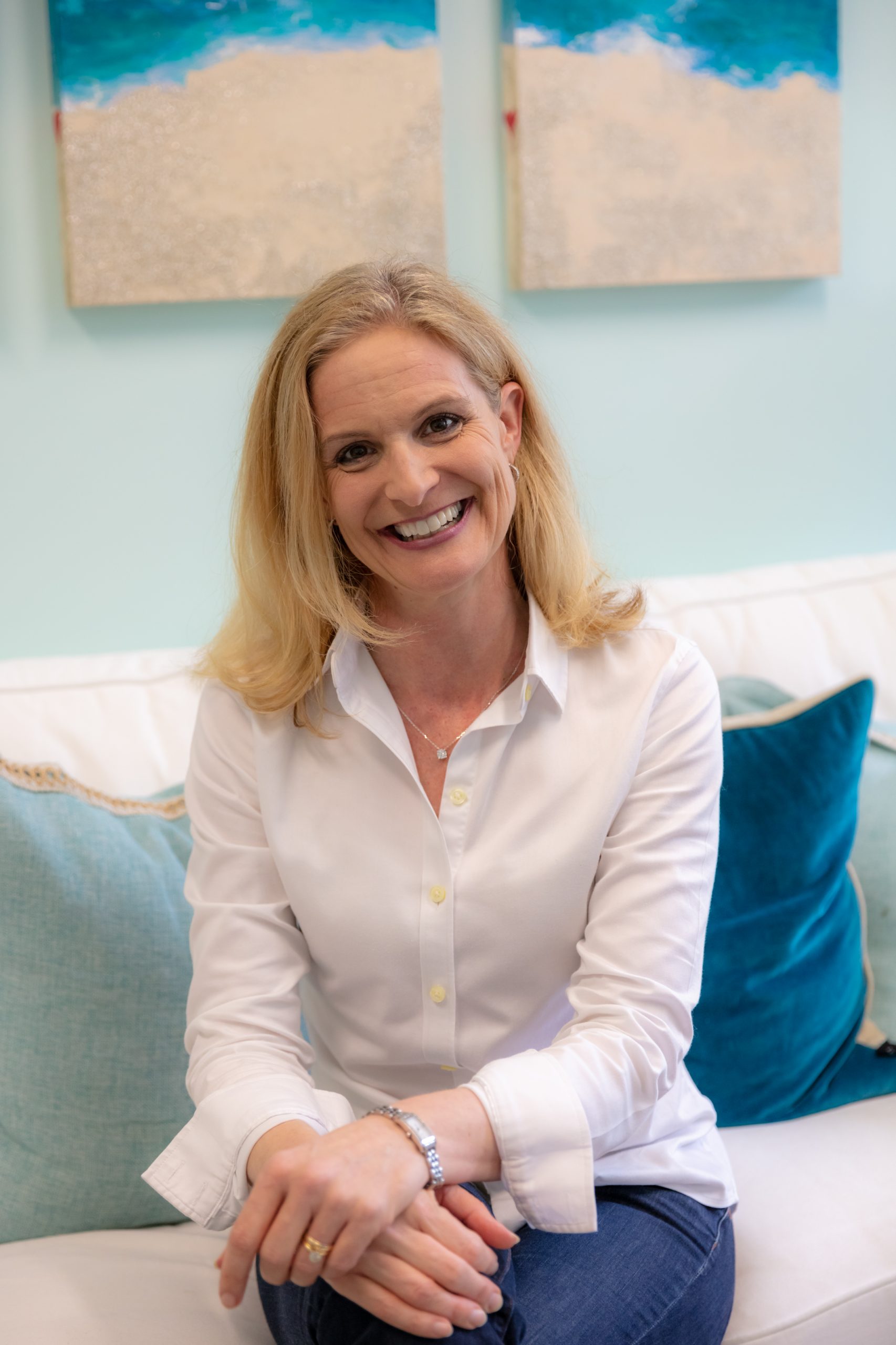 Christie Caggiani, RDN/LDN, CEDS-C, CIEC
Licensed Dietitian and Nutrition Therapist
"When I entered my career as a Dietitian/Nutrition Therapist, I was armed with all the nutrition knowledge I thought I needed to truly teach people to 'eat better'. The more I tried to teach however, the more frustrated both the client and I became. I soon realized that unless I formed a therapeutic relationship with my clients and really understood the ways in which they approached and used food, each and every one would continue to feel as if they failed – but in reality it would be the food rules, the meal plan and me failing my client. As I moved away from simply focusing on food, and embraced the reality that disordered eating is a language to be heard and de-coded, clients began to make movement in healing their relationship with food. Through nutrition therapy, they could finally journey toward peace with food and body, as individuals reconnected with their internal signals of hunger and satiety, and begin to use their emotional voice."
Christie has specialized in disordered eating and eating disorders since 1995, beginning with a nationally renowned treatment center before founding her private practice, Nourishing Success where she further honed her skills before co-creating Therapeutic Oasis. Her mission has been to work with individuals and families on their journey toward a balanced and fulfilling life with food, and to challenge the intense cultural and societal pressures around eating and bodies. Her mindfulness-based, non-diet approach allows clients in all body shapes and sizes to identify, understand and move beyond their eating struggles, as they reconnect with their internal signals of hunger and satiety. She is passionate about teaching clients to eat intuitively and move joyfully.
As a Nutrition Therapist, Christie Caggiani speaks regularly to groups of children and adults, and counsels individuals in such areas as disordered eating, eating disorders, preventive nutrition, women's health, and wellness. She works as part of a multi-disciplinary team, sharing clients with a variety of experienced psychotherapists and physicians in the area, so as to most comprehensively meet each individual's needs, and also provides supervision to professionals seeking to expand their knowledge base and receive support in the arena of eating disorders.
Christie is a Certified Intuitive Eating Counselor, providing one on one coaching to those who are determined to free themselves from diet culture.  Additionally, she offers online workshops and courses to move the message of Intuitive Eating to groups of people in a safe, supportive setting.
Education and Professional Qualifications:
Certified Eating Disorder Registered Dietitian, CEDS from IAEDP
Certified Eating Disorder Registered Dietitian Supervisor, CEDS-S
Certified Intuitive Eating Counselor
Intensively trained in Dialectical Behavior Therapy (DBT)
Bachelor of Science in Dietetics
Minor in Psychology
Professional Affiliations:
The International Association of Eating Disorder Professionals (IAEDP)
International Federation of Eating Disorder Dietitians
The Academy of Nutrition and Dietetics
Florida Dietetic Association
Sports, Cardiovascular, Wellness & Eating Disorder Nutritionists
Behavioral Health Nutritionists
Intuitive Nourishment
8-Week Workshop
Does the pursuit of being healthy actually make you feel defeated?
Join Registered Dietitian and Certified Intuitive Eating Counselor, Christie Caggiani for an 8-week program that will change your life. REJECT the diet mentality, RECONNECT with your body's natural wisdom and RENEW your relationship with food.
Summer Program begins July 18th.
She makes everything so easy to understand.
As I continued to work with Christie regularly, I discovered a great appreciation for the role food plays in my life, and how it not only serves to nourish me, but also brings me closer to the people I care about. I learned to see food as something more than just "good" or "bad"/ "healthy" or "unhealthy" and further embrace the grayness of it. I now absolutely love being able to explore new restaurants or try new food with friends without the added guilt or fear over what effect the food may have on my body.
She truly changed my life!
Christie not only completely changed my relationship with food, but also showed me what it means to live a fulfilling and properly fueled life. I am now a college student and so often think of how grateful I am of the work I got to do with Christie. The freedom I have that comes with not having to stress every second about what am eating, or how much, or any of those worries, allows me to be present as I move through new stages of my life.