---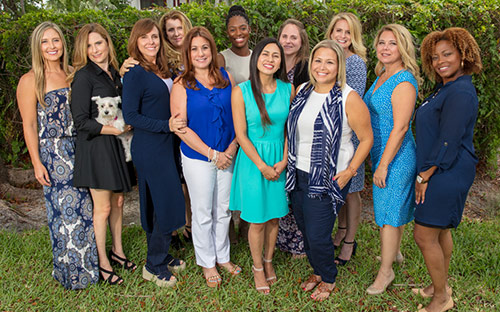 Welcome to Therapeutic Oasis, a home away from home, where all individuals are treated with dignity, respect, and deep compassion.
Our story began in 2013.  A group of dedicated providers saw the need to create an intimate, healing environment for clients and their families. While each provider had extensive training in evidence-based treatments, the greatest client outcomes occurred when each therapist's individual gifts, skills, and talents were combined to form a powerful therapeutic treatment team.  Hence, the Oasis was born out of the need to provide integrative services that combined mindfulness, expressive therapies, and holistic modalities.
In 2018, our journey continued with the opening of our new location in the heart of Boca Raton.  In addition to adding several highly skilled clinicians to the team, our new office allowed for the expansion of program services offered at the Oasis.  It is our hope to build collaborative relationships with other mental health and medical professionals, with the ultimate goal of improving the overall wellbeing of our local community.
As our vision continues to transform, each staff member at the Oasis remains committed to providing authentic and compassionate treatment focused on healing, acceptance, and growth. Our therapists come to work each day with passion and purpose, dedicated to creating an environment that supports personal transformation. Utilizing the key ingredients of acceptance and non-judgment, clients gently discover true health and happiness.
Whether you are in need of short-term therapy or more intensive services, individual services or a team-based approach, Therapeutic Oasis is committed to providing customized care to help each person create a life worth living.  We are honored to help others on their journey towards healing and wellness.  Thank you for taking the time to visit us.