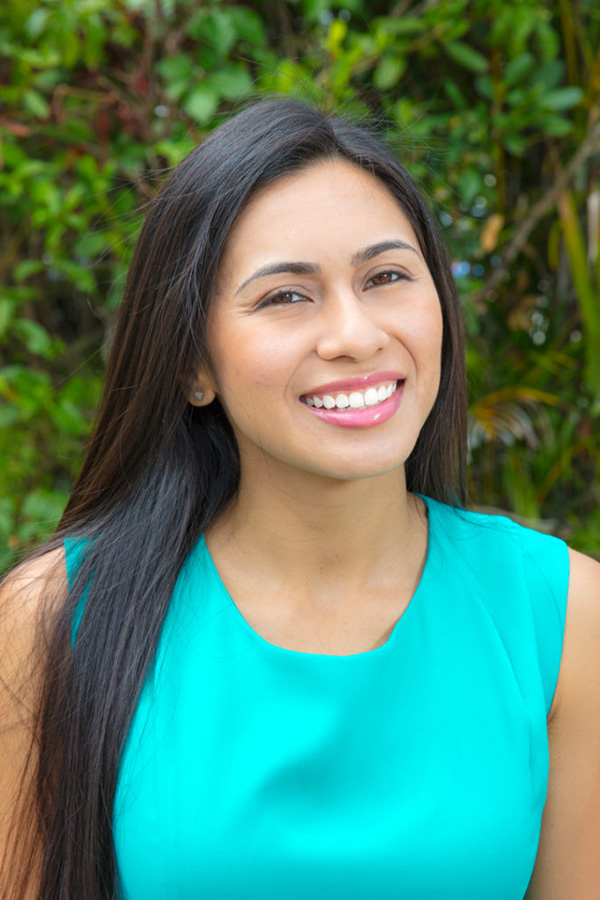 Jestine Argueza, RDN/LDN
Nutrition Therapist
In a world overflowing with muddled and conflicting diet fads, Jestine Argueza empowers her clients, encouraging each person to develop a healthy relationship with all food through her unique and personalized approach to nutrition therapy.  Jestine's own approach to nutrition is deeply rooted in a mindfulness-based, non-diet philosophy.  She is passionate about educating, helping, and inspiring others on their own paths toward self-acceptance and wellness.
Jestine's own journey began in adolescence, where she entered a culinary arts program in high school.  After contemplating a career as a chef, Jestine quickly realized that she was not only interested in food creation, but wellness and education.  With clear goals in mind, Jestine decided to pursue a degree in Dietetics and Nutrition.  Her intensive clinical training included internships at Memorial Regional Hospital, Meals on Wheels, Memorial Manor, Joe DiMaggio Children's Hospital, and Therapeutic Oasis of the Palm Beaches.   While earning her degree, Jestine also worked as a care support specialist for Therapeutic Oasis.  In this role, Jestine had the opportunity to further develop her clinical training by providing therapeutic support services to Oasis clients.
As a nutrition therapist, Jestine enjoys working with adolescents and young adults. She specializes in eating disorders, digestive disorders, and food exposure therapy for those diagnosed with ARFID (Avoidant/Restrictive Food Intake Disorder).  Jestine's approach to nutrition therapy is multi-faceted. Not only does she offer individual counseling sessions, but she also educates clients through individual cooking sessions, grocery store tours, college meal preparation, cooking workshops, and supportive nutrition groups.
In all of her work, Jestine encourages her clients to find balance and live joyfully with food.  Her non-judgmental approach creates a warm and empathetic environment where clients are encouraged to openly discuss their relationship with food.  Through exploration and reflection, clients realize that food rules are unnecessary – there are no good or bad foods. With this realization, clients begin a journey toward making food choices that empower each of them as individuals.