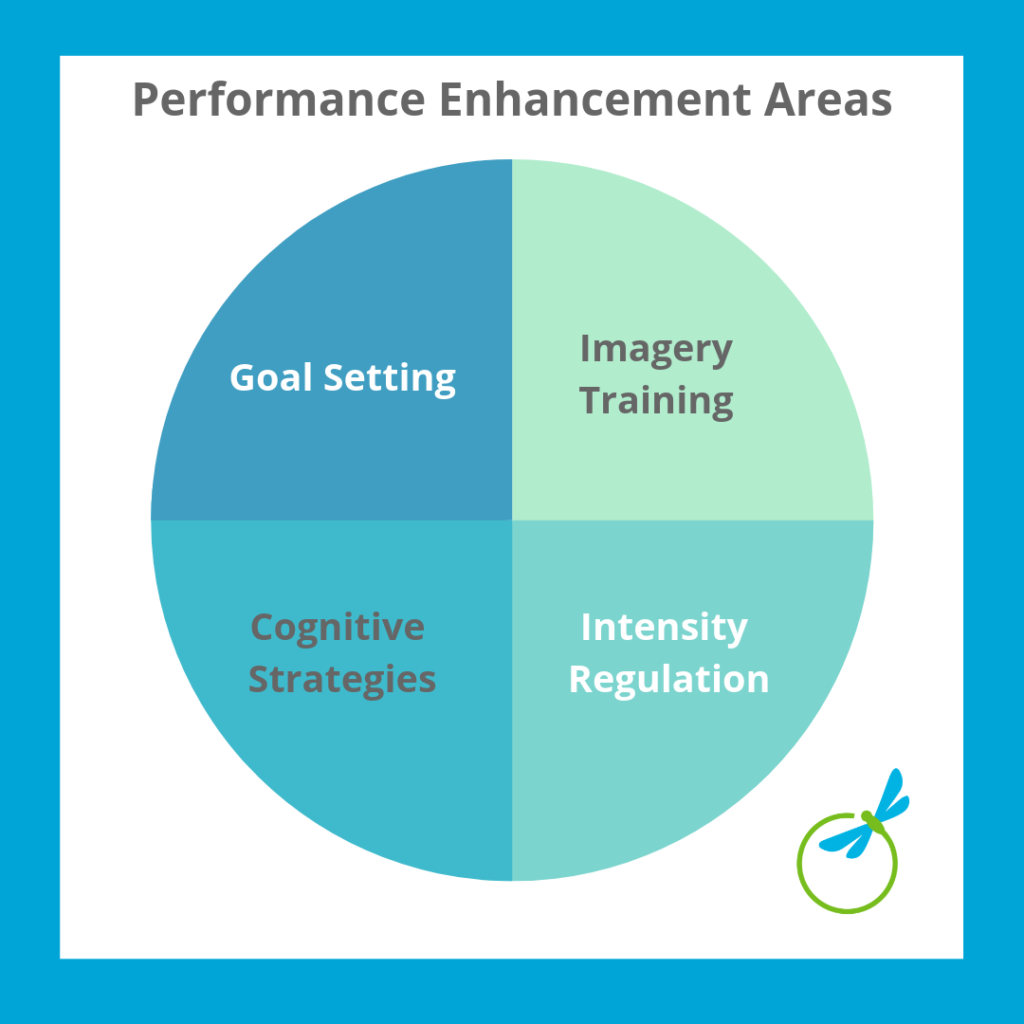 Performance psychology, also known as sport psychology or peak performance, refers to the mental aspects of superior performance in areas where excellence is essential.  Individuals involved in the performing arts, sports, business, or high-risk jobs such as the military benefit greatly from performance enhancement.  Goals of treatment include building resiliency, achieving optimal intensity, and improving communication.

By working with athletes and other professionals, psychologists use their skills to enhance performance through assessment and the utilization of specific techniques tailored to each individual.  Performance psychology is not a replacement for a coach or trainer, but rather an adjunct tool used to enhance training.  
With the support of a skilled professional trained in performance enhancement, individuals are able to find the right balance, setting specific goals and incorporating cognitive strategies into their routines.  By strengthening the mind-body connection, athletes and other professionals acquire a flexible and focused mindset that promotes optimal performance.
Performance psychology also addresses specific challenges such as injury, loss, pain tolerance, burnout, and overtraining.  Our professionals are trained to treat complex challenges like substance abuse, eating disorders, sexual abuse, parental over-involvement, and recruiting violations.