Looking for a custom experience?
We are happy to coodinate a workshop, lunch and learn, or lecture for your business or group.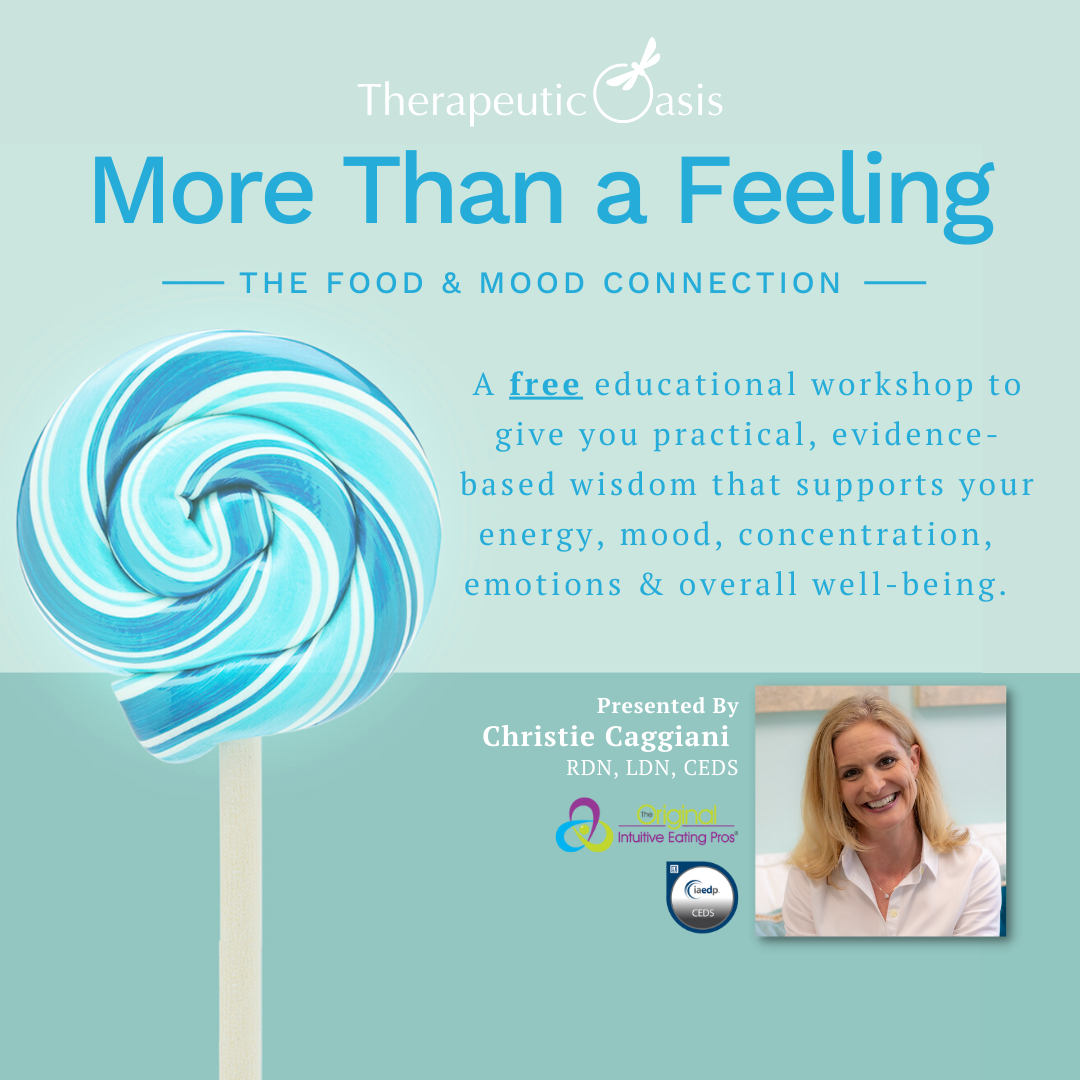 More Than A Feeling
Brief 45-minute educational workshop offers practical, evidence-based wisdom that supports energy, mood, concentration, emotions & overall well-being.  FREE
Get on the waitlist for our next workshop.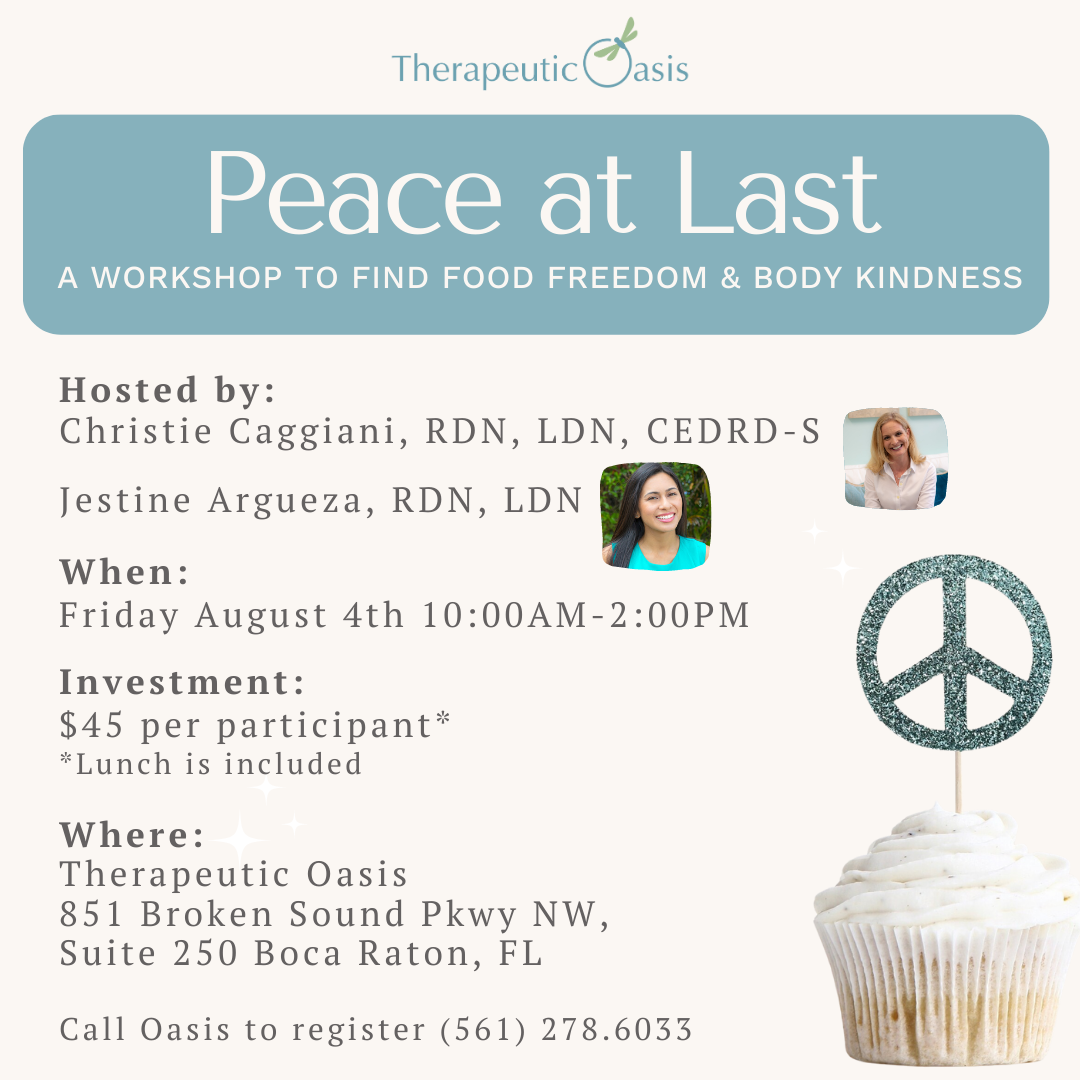 Peace At Last
Move beyond food rules…and never diet again! Learn to work with your body -fight with it no more!  4-hour workshop includes a light lunch. $45
August 4th @ 10:00 am
Boca Raton Office