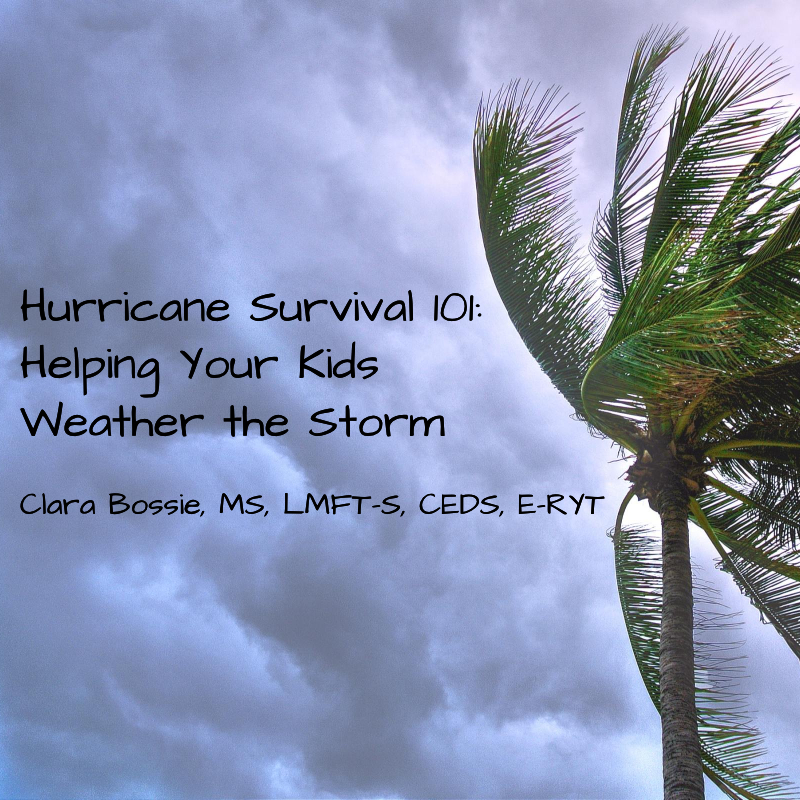 As if preparing for a hurricane isn't difficult enough, what about preparing your children for a storm? The "unknown" can create stress for families both before and after the storm. Taking the time to prepare your young ones for hazardous weather can save you from unwanted meltdowns. Children who have been prepared and whose parents handle the disaster well have a greater ability to utilize coping strategies. The following are tips to help you teach, prepare, and play-out the storm. You can also find my GetClarafied Weather planner at https://pin.it/45axzyn6iuy75f
Teach
Talking with your children prior to a hurricane can help alleviate their fears. Be sure to explain why people board up their homes, what goes on outside during the storm, the sounds they will hear, and the likelihood of loosing power. There are many resources that can help you teach about the wonders of our weather in terms easily understood. Take time to checkout these sites together prior to preparing for hurricane season:
http://www.weatherwizkids.com/hurricane1.htm
https://www.weather.gov/owlie/science_kt
Prepare
Make preparations for hurricane season, just as you would for a house fire or other family disaster. Create a family plan that includes home safety, your family's needs, and emergency actions. Your plan can include refilling prescriptions, over-the-counter medications, and putting together a first aid kit. Allow children to participate in family preparations so that they feel less vulnerable. Simple tasks for children include checking the yard for loose material, shopping for provisions, preparing a "safe place" with supplies, cleaning perishable items from the refrigerator, assembling an activity box for the storm, and being in charge of their own flashlight. Keep your family informed of evacuations, open shelters, government resources, and storm updates at:
https://www.palmbeachpost.com/news/weather
http://www.sun-sentinel.com/news/weather/hurricane/
Play-out
In addition to wind and rain, a hurricane brings time…and lots of it! Schools and businesses can remain closed for days after the storm as they deal with unexpected repairs. This gives you plenty of time to be at home with each other. Make this time together a fun and memorable experience by thinking outside of the box! Stick to routines as much as possible and create new ones for the down time- here is some ideas to start you on your way and more can be found at my GetClarafied Weather planner: https://pin.it/45axzyn6iuy75f
Safe Camp: To make bunkering down even more exciting, allow your children to set up a tent or pillow fort in your safe place. Make the best of it by camping out.
Activity Kit: Gather family games, art supplies, and your child's favorite toys together for easy access during the storm.
Daylight Advantage: Let's face it, there is more for children to do during daylight hours. Avoid sleeping-in and mid-day napping! Have your children go to bed early and rise early so that they do not find themselves restless and bored during the evening without power. This tip will also help your family return to a normal sleeping pattern post hurricane days.
Driveway Movies: If you happen to have a portable projector, laptop adaptor or DVD player you can go to the movies in your driveway. Remember to download your movies onto your device before the power goes out.
Food Fun: Think of ways to make your usual snacks a new experience. A fondue pot and your favorite cheese sauce can make fruit and veggies snacking fun. And don't forget to pick up a few cans of sterno. You can also make your favorite ramen with your fondue pot heat source! Speaking of heat source- candle fire s'mores!
Volunteer: Encourage your children to help neighbors clear their yards and make repairs. Many schools have volunteer coordinators who keep record of your child's hours for future scholarship requirements. Keep track of your volunteer hours during the storm.
Keep safe the hurricane season and remember to utilize these helpful tools!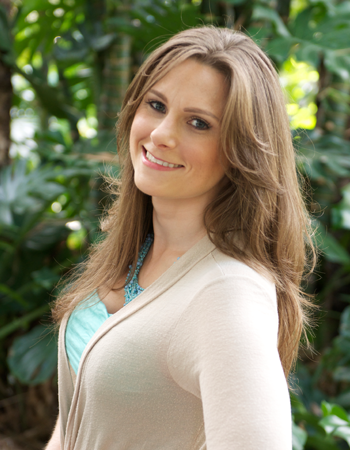 Clara is an educator, child coach, and family therapist in South Florida. She believes that by drawing on families' strengths, weaknesses can be overcome. In addition to therapy, Clara offers interactive workshops for parents who would like to enrich their family relationships and strengthen their individual parenting styles. Parenting workshops are offered in lecture, book club, support group series, and creative make-and-take formats.