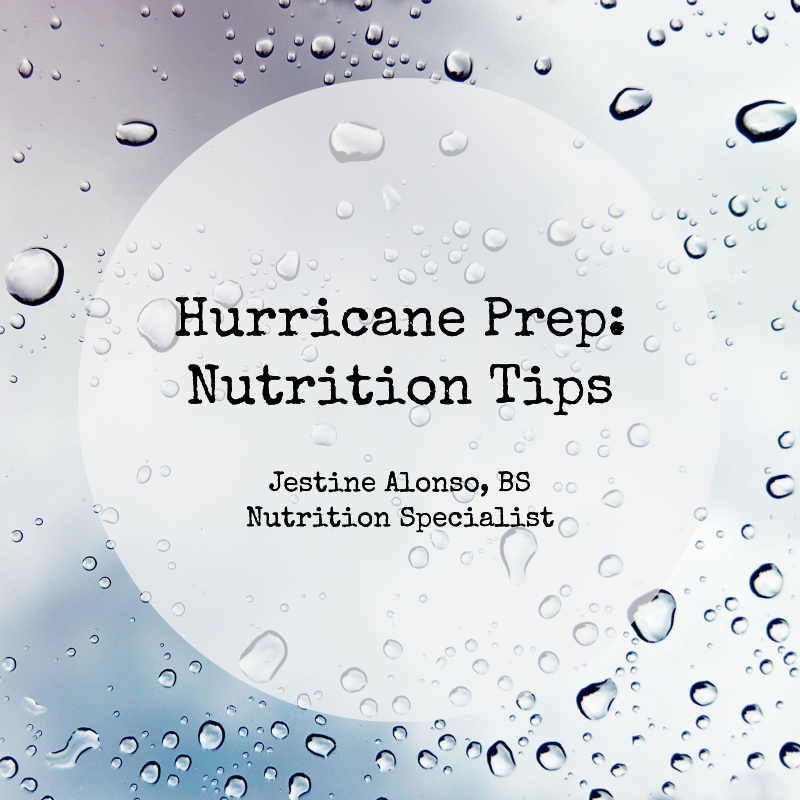 Hurricane. Season. Those two words are enough to incite dread in any Floridian. The days leading up to a storm are frantically filled with preparations. When the storms hit, we are sequestered to our homes. Afterwards, we hope to be one of the lucky few to have electricity. Realistically, we probably won't have power. This adds another level of complication when it comes to preparing meals for yourself and your family.
Since it can be a challenge to create a hot meal when the power is out (or even finding something tasty to eat), I have put together some tips & tricks for meal prep during hurricane season:
Plan ahead. Make sure to have three days of food and water available for each person in your household. And don't forget your pets. Recommended guidelines include one gallon of drinking water per person each day, in addition to one gallon of water for each person to wash and cook with.
Keep it fresh! Make sure to keep the refrigerator and freezer doors closed as much as possible. During a power outage, the refrigerator should keep food safely cold for about four hours and a full freezer will retain temperature for approximately 48 hours.
Find alternate heat sources. Now is the perfect time to use the grill. Make sure to fill up the propane tanks and store them in a safe place. Use the grill in an uncovered area outside of your home. Also consider utilizing a portable butane stovetop.
Stock up now on food. Don't wait until the last minute. Suggested food items to have on hand for a storm include:
Nut butter (peanut, almond or cashew)
Rice cakes
Dry cereal
Whole grain crackers
Graham crackers
Nuts (almonds, walnuts, cashews, etc)
Dried fruit (raisins, apricots, cranberries, etc).
Tortillas or wraps
Granola Bars
Canned beans
Canned chicken or fish
Fresh fruits and veggies that will ripen after the storm
Shelf-stable / brick pack individual milk or juice
Wishing everyone a wonderful summer and a safe hurricane season!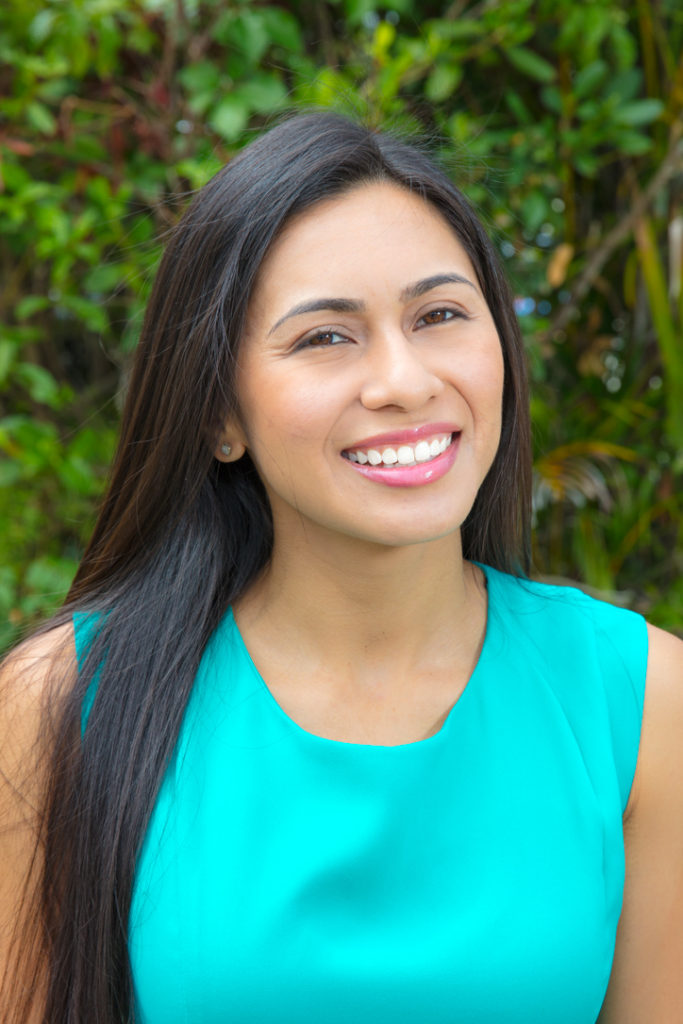 Jestine Alonso works as a Care Support and Nutrition Specialist at Therapeutic Oasis of the Palm Beaches. She earned her Bachelor of Science degree in Dietetics and Nutrition from Keiser University. Her intensive clinical training included internships at Memorial Regional Hospital, Meals on Wheels, Memorial Manor, Joe DiMaggio Children's Hospital, and Therapeutic Oasis of the Palm Beaches. While working towards her degree, Jestine worked in a variety of roles at Therapeutic Oasis, including Operations Manager. Jestine enjoys working with adolescents and young adults. In her free time, Jestine enjoys getting creative in the kitchen and spending time with family.