Staff Spotlight
Meet Stephanie Burstein, M.S., #IMT2307
Registered Marriage and Family Therapy Intern
What is your academic background?
I graduated with a Bachelor of Arts in Psychology from Florida Atlantic University. Upon
graduating, I moved to NYC, where I have an aunt who is a psychiatrist, and interned at a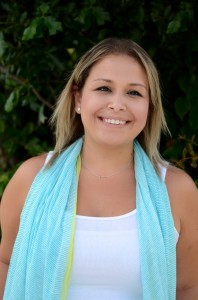 state clinic. Soon after, I began looking into graduate programs, and ultimately decided to come back home to be closer to my family. I attended Palm Beach Atlantic University, where I recently obtained my Master of Science in both Marriage and Family Therapy and Mental Health Counseling.
Favorite Self-Care Activities:
I love to work on my art journals and experiment with mixed media. I find it relaxing to lay out all my materials on a table and just start to play! I also really enjoy comedy. Whenever I've had a rough day, I have go-to comedians that can brighten my mood! To quote Audrey Hepburn, "I love people who make me laugh. I honestly think it's the thing I like most, to laugh. It cures a multitude of ills. It's probably the most important thing in a person."
What is your approach to therapy?
As a Marriage and Family therapist, I take a Systems Approach. I see individuals as part of a system that impacts them. Luckily, I work alongside some amazing therapists who challenge and support me. I am continuously growing as a clinician and love every minute of it.
What influenced you to become a therapist? When did you know that you wanted to work in mental health?
I think I always knew I wanted to work with people on a personal level, but was not sure to what extent. I toyed with the idea of becoming a teacher, but the idea of being able to really help create positivity in a person when they needed it most seemed like it was the best path for me. It was during my general psychology class that I decided to change majors. This class sparked more of my interest to understand our behaviors.
Why is therapy important?
We all want to be understood and ultimately therapy helps facilitate that desire.
Stephanie is available for individual therapy sessions and DBT coaching for children, teens and parents.  Call (561) 278-6033 to schedule an apppointment.