Therapeutic Oasis offers a Dialectical Behavior Therapy 'Boot Camp' for those interested in a DBT refresher or are unable to commit to the six month program. This brief but intensive skills program will address all for modules in a 3 week period.

DBT Bootcamp consists of a half-day Mindfulness Seminar followed by 1 week of each module: Distress Tolerance, Emotional Regulation, and Interpersonal Effectiveness. Weekly classes will meet daily, Monday through Thursday for 90 minutes. Participants can take one or all of the Modules, however, the Mindfulness Seminar is required in order to participate in any of the weekly Modules. 
Requirements for Participation: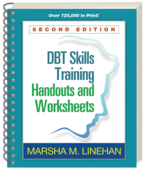 All participants must be actively engaged in individual therapy.

The DBT Skills Workbook (or eBook) is required.  Books can be purchased online at Guilford Press or Amazon.

Although it is not a requirement, participants are highly encouraged to have participated in DBT skills group.

The Mindfulness Seminar is required to enroll in the weekly Modules.

A case management fee is required for participants seeing outside therapists.

Participants with outside therapists are required to complete paperwork prior to the start of class, including a full release. 

If you are new to DBT, Therapeutic Oasis also offers the traditional DBT Class, please call (561) 278-6033 to speak our Intake Coordinator
Boot Camp DBT Modules
Mindfulness Seminar 
Distress Tolerance
Emotional Regulation 
Interpersonal Effectiveness 

Cost
Mindfulness Seminar: $185

Monday- Thursday Modules: $595 each

Case Management Fee: $100

To register, or for more information, please contact our intake coordinator (561) 278-6033.
Therapeutic Oasis is out of network with all insurance. Clients can receive an insurance receipt to file with their health insurance provider. Please request insurance receipts at registration.
.